We've always worked closely with our clients to provide the complete energy solution – It's what we've been doing for 27 years, and with great results.
Last week we issued our annual Client Satisfaction Survey, promising to utilise the results in order to improve our customer experience and identify any areas that could do with improvement.
We are proud to disclose the below results: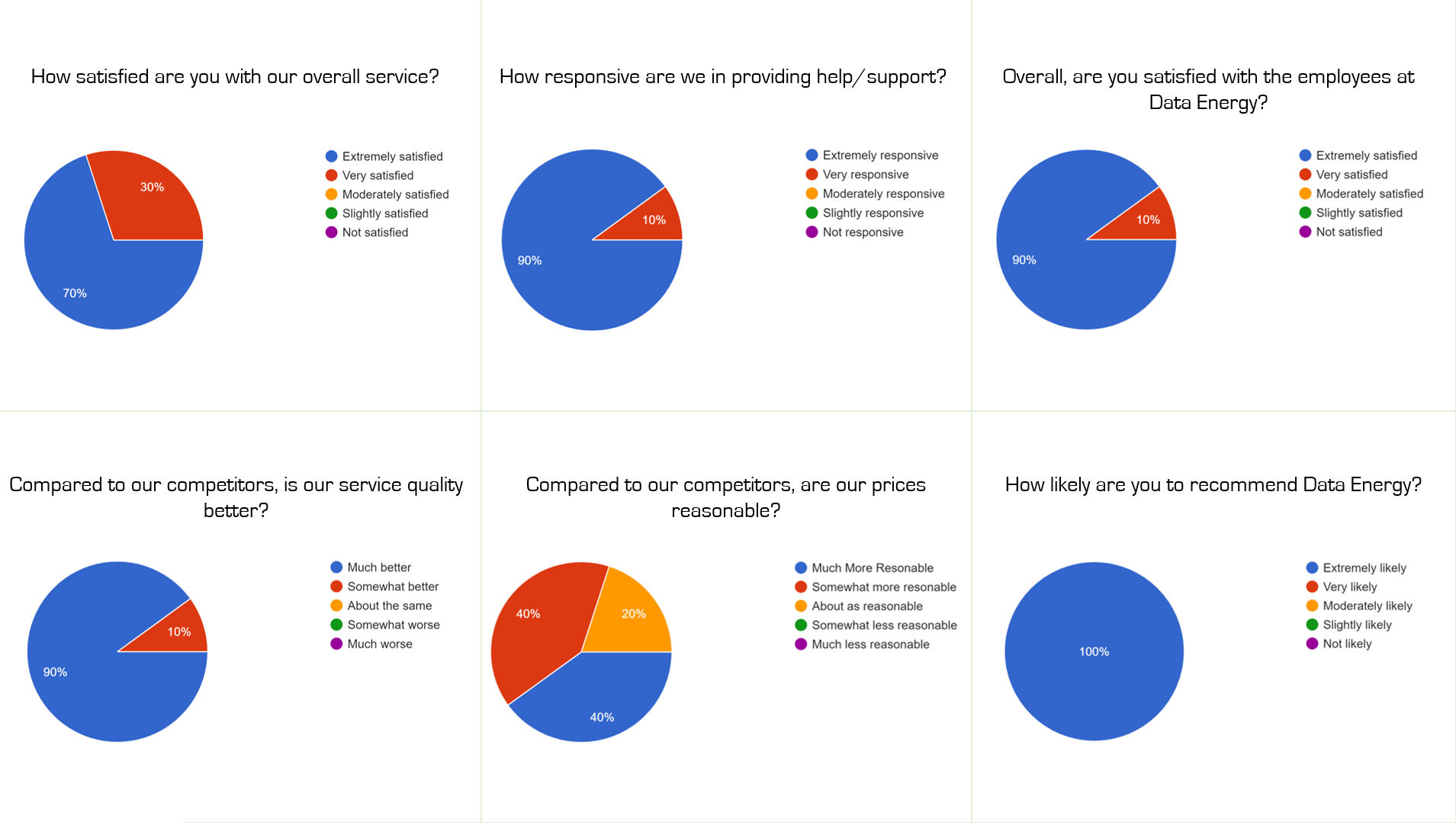 Some additional comments:
Having dealt with Liz, Sian and Galina for several years, I cannot fault the service they provide. They are extremely efficient and responsive. They always manage to find a solution to any problems and explain technical matters to me or present ideas / products to clients.
I have found Elizabeth Lee to be very helpful at all times and I hope that her hard work is recognised.
Keep up the good work. Sian has been most helpful.
I have only been working with Samantha Dunn for a matter of weeks but am so far thoroughly impressed at her approach and that of her surrounding team whether this be dealing with general day to day matters or those of a more complex nature.
Sam & Adam have been extremely helpful assisting with the set up and handover of our new development in Croydon. Their advice and willingness to attend regular meetings is greatly appreciated.
Your services, in particular the heat network and heat billing is industry leading.
Very satisfied with all current services.