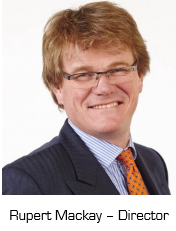 Heat Network (Metering & Billing) Regulations – FAQs
The Heat Network Regulations place significant responsibility on Landlords and Managing Agents that operate and maintain Communal and District Heating Systems. Property Managers now have the added responsibility to issue residents bills for heat and hot water based on actual metered consumption, and not simply on the service charge proportion detailed within the lease.
In the majority of cases, this will only apply to newer apartment-type buildings, and not the traditional mansion block– although these do also hold some responsibility.
Managing Agents should feel confident that help is at hand. Data Energy can guide you, step by step, to arrive at a compliant solution. Keeping you and your clients on the right side of the legislation.
We are mindful that non-compliance could result in prosecution at some point. On the whole, we find that most Managing Agents are close to compliance and just require some additional technical knowledge to comply.
We have drawn up a short litmus test to help Property Managers understand their position.
Q: Do the regulations apply to all existing buildings or just new developments?
A: The regulations only apply to buildings where there is more than one final customer. If a building has a number of apartments where lessees are supplied from a centralised system (with heating and hot water) then the regulations are likely to apply
Q: Am I required to comply?
A: If you have one final customer, then you have obligations to comply under the regulations
Q: Do I qualify as a Heat Supplier?
A: If you pay the fuel bills from service charge funds, you will probably be defined as the Heat Supplier under the regulations
Q: What is my duty to notify as part of the Regulations?
A: Any building or development with a communal boiler supplying a number of final customers will require notification
Q: How do I notify NMRO about my Network?
A: You can notify NMRO here
Q: When is the revised Viability Tool due to be released?
A: A date hasn't been set for the release of the new tool. Updates can be found here.
Q: When do bulk meters need to be installed?
A: A bulk meter is required to every building on a District Heat Network. Typically, if you have developments with buried distribution pipework, you will probably require bulk metering under the regulations.
Q: What are the billing requirements?
A: You are required to bill a minimum of twice a year, and at least one of the bills needs to be based on an actual meter read. If the final customer requests more frequent billing, quarterly bills is the maximum that the Managing Agent would need to take, acting on behalf of the Heat Supplier
Q: Do heat meters have to comply with a particular standard?
A: No – However Regulation 5 requires meters to be accurate, and Regulation 8 requires meters to be properly maintained and periodically checked for errors.
For more information and advice, please contact on of our Energy Managers on 01279 810120.